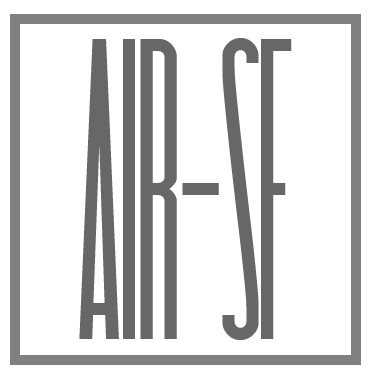 TEACHING ARTISTS
FRED ALVARADO
Fred Alvarado lives and works in Oakland, California. He is an interdisciplinary artist who's artwork investigates modes of collaboration, community activism, and pedagogy focusing on narratives of the People. Alvarado's work looks for points of interconnectedness building on the potential of sustainable economies of culture in existing local communities. Past projects include creating trading cards, coloring books, animated videos, and mural projects. Alvarado has led and collaborated on site specific art works and installations in Poland, Cuba, Peru, Mexico, China, and the United States. Recently, Fred was awarded a grant from the City of Oakland to create a comic book with senior citizens and high school students in the neighborhood he and his family live in, the Fruitvale District in Oakland.
KIM EPIFANO
Kim Epifano is the Artistic/Executive Director of Epiphany Productions Dance/Theater. She is a well known choreographer/director, educator and community organizer. Kim is a recent recipient of a Gerbode Grant working with Yerba Buena Center for the Arts for the 20th anniversary of Epiphany Productions in 2017. She produces/curates San Francisco Trolley Dances now in it''s 12th season. SF Trolley Dances is known for it's Kids on Track program for K-College age students. Kim is a master teacher working with students and professionals nationally and internationally. She has traveled to Ethiopia, Vietnam, Turkey, Indonesia, Tunsia and more working with students from around the world to create live Theatre, Dance, Music Performances. She has co-directed the Mudd Butt Mystery Theater Troupe in Telluride Colorado now in it's 29th year. For more info. go to www.epiphanydance.org
JESSICA SABOGAL
For first generation Colombian American graffiti artist, Jessica Sabogal, art serves as a haven, a tribute, a creative outlet of adoration and exaltation for women with stories often untold. Using a spray can, she reinvents what it means to be a female muralist in a male-dominated medium and colors her canvas by unraveling stories she once heard, lived, struggled, and loved. She pushes the boundaries as an artist by utilizing her medium for social change, action, and empowerment.

Jessica's newest campaign entitled, "Women Are Perfect (If You Let Them)" spreads this simple but necessary notion worldwide. The first installation of this project took place in September 2013 in Bogotá, Colombia in the form of a 50 foot by 9 foot outdoor mural. Her time-lapse tribute to Egyptian revolution was featured on CNN.com and she is the first female artist commissioned to paint murals at Facebook Headquarters in Menlo Park, CA. Jessica seeks to connect the world around us with art that reminds all that women are to be valued, glorified, respected, and above all, loved.
LORNA VELASCO
Lorna Velasco is a veteran San Francisco theatre artist whose training began at Bindlestiff Studio with founding director, Chrystene Ells. She continued her theatre training at UC Berkeley, and at the Arts Institute of Indonesia, where she was trained in classical dance, mask making, puppetry and music. She is a principal puppeteer for Larry Reed's, Shadowlight Theatre company and has toured California as part of the three-year California Project.

Lorna has taught theatre and puppetry in the orphanages of Java, Indonesia and locally at the Filipino Education Center where she was honored with an award for her services. For the past three years she has been an Art in Action docent in San Francisco Bay Area elementary schools, teaching visual arts to students from kindergarten to second grade.

Concurrent with her theatre experiences, Lorna is devoted to leveling the playing field amongst low-income students in underserved communities. She was Executive Director of Summer Search San Francisco, a leadership non-profit organization that works with high achieving and low-income youth in the Bay Area. She is also a college and financial aid advisor with Students Rising Above, where she works with college bound kids who have overcome tremendous hardships of neglect, poverty, abuse, and homelessness. Currently she is Magic Theatre's Artist and Community Engagement Associate, her primarily role is to make theatre accessible for everyone.